Salou essentials
What can you do in Salou?
You're in luck! If you travel to Salou and you stay in Apartaments CYE Salou, you will be able to enjoy some unforgettable holidays. Whether you want to rest and relax or be on the go all the time, you have reached the perfect place. Salou offers its visitors an ample choice of leisure activities, services and infrastructures. The best plans are not planned, we plan them for you. These are our favourite plans:
On the beach… to be as happy as a sandboy
With over 14 kilometres of coastline, you will be able to enjoy the Mediterranean to the full right here in Salou.
You can choose to spend the day on the more urban beaches, in the centre of Salou, Levante Beach, Poniente Beach or Capellans Beach, all of which are totally accessible with a wide range of services.
But, if what you are looking for is to get away from the centre to have a quieter time, you can go to the gorgeous coves in the cape of Salou like Font, Cranc, Penya Tallada or Vinya that are sheltered by the cliffs, or Playa Larga, which is further away among pine forests.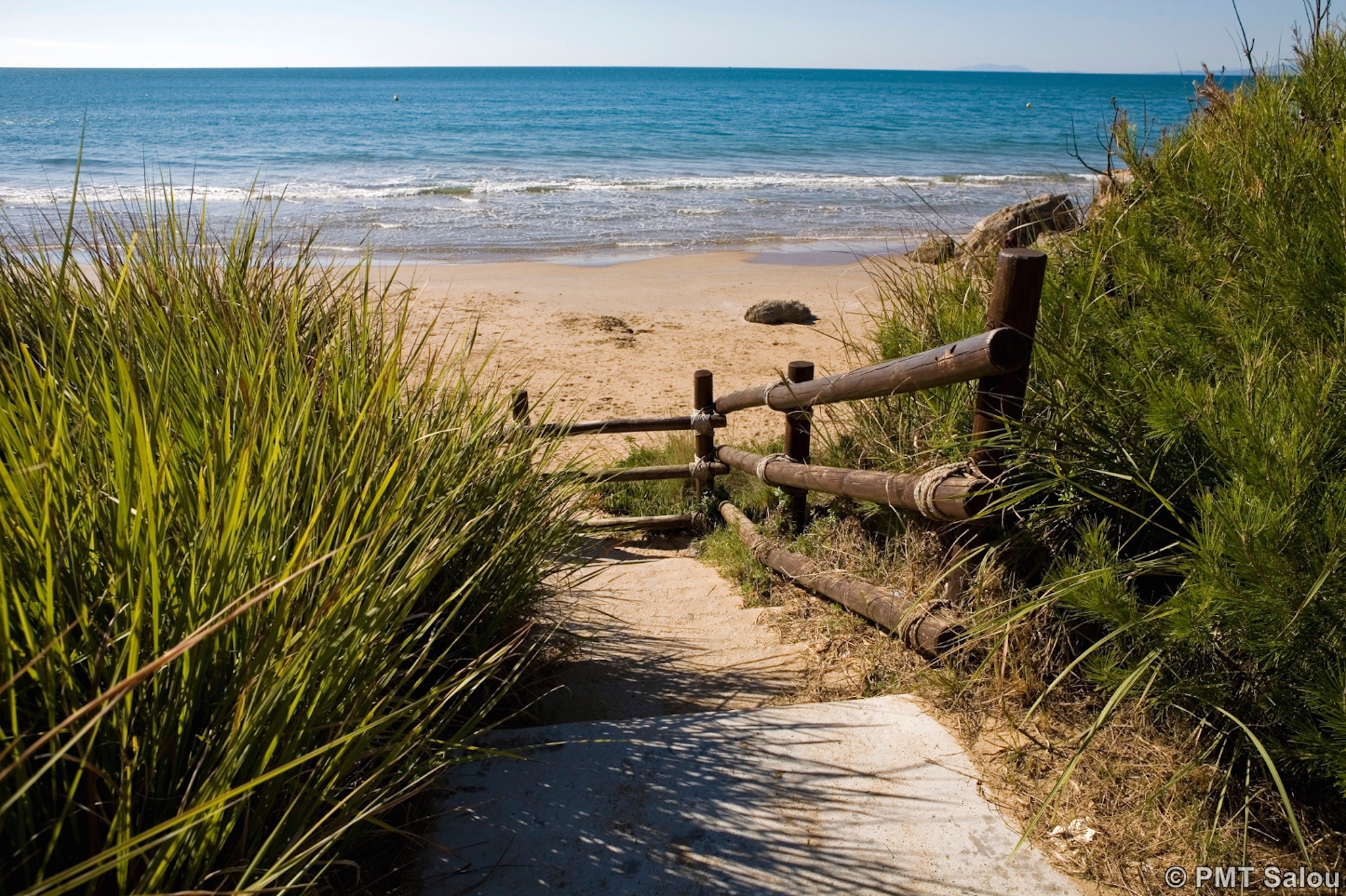 ---
Strolling by the sea…
We are very proud of our beautiful seafront promenades, Paseo Jaime I and Paseo Miramar, which skirt the coastline in the centre of Salou.
On Paseo Jaime I, which is 1km long, you will also find sports areas and play areas for the kids. You can enjoy a variety of performances, shows, concerts and folklore exhibitions throughout the whole season.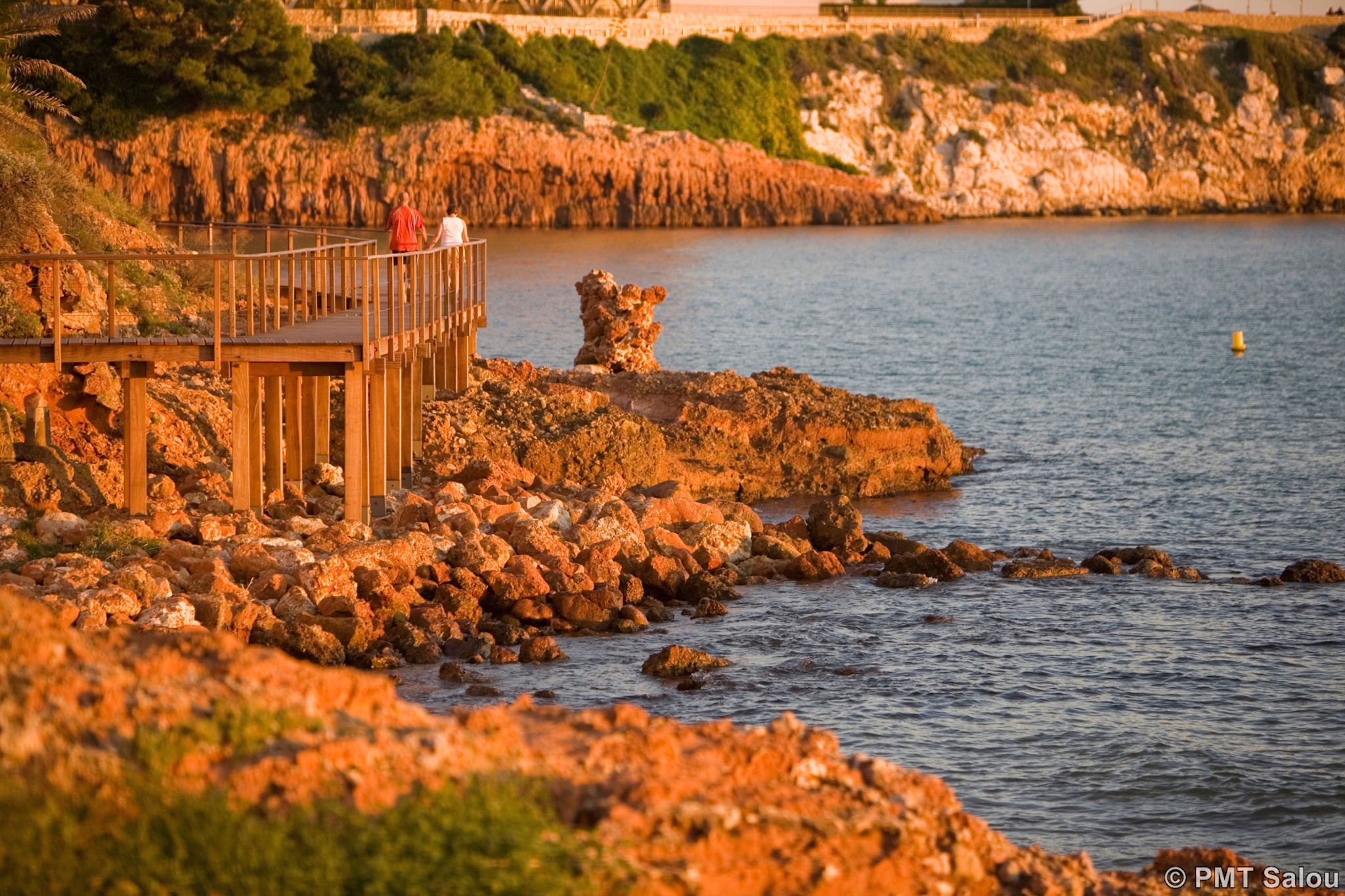 Ah! And don't miss the beautiful ornamental fountains: the lighted fountain and the cybernetic fountains that offer water, light and sound shows at nightfall every evening during the high season.
And if you prefer a lovely stroll along the coast, then Camino de Ronda offers you a unique chance. Along its 5km, from the end of Paseo Jaime I to the Salou Lighthouse, you will discover unique spots that can normally only be sighted from the sea.
---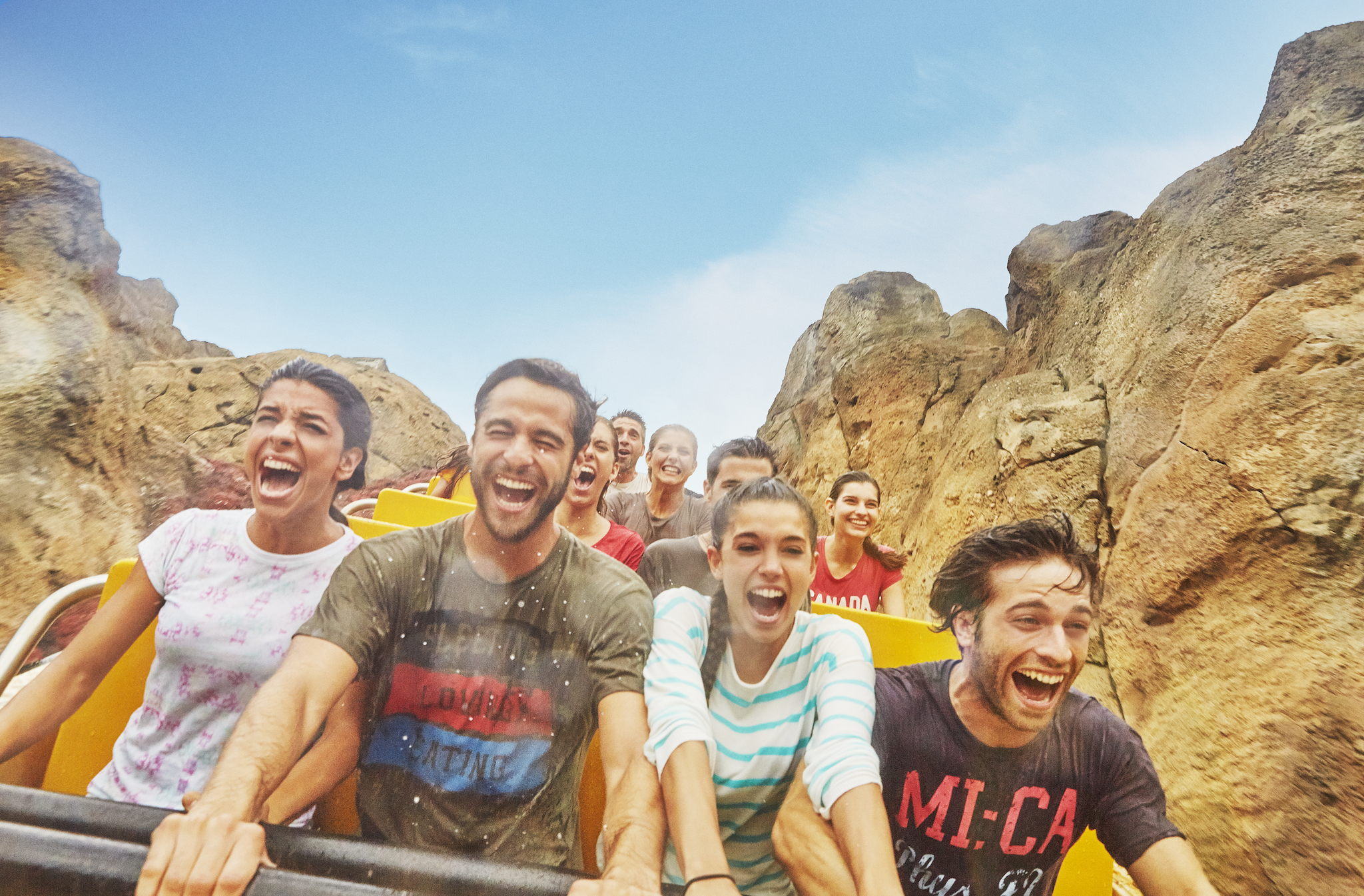 Release all of your adrenaline… at the leisure parks in Salou
In Salou you have a great variety of fun-filled options:
Estación Náutica: the marina, for those who love to be in touch with sea, offers all types of aquatic activities.
Bosc Aventura: a multi-adventure park located right in the heart of Salou where you can enjoy the outdoors and nature with activities like zip wires, paintball or climbing walls, among others.
Karting Salou: if you like the world of karts, this is where you'll have a ball. There are two tracks, one for adults and one for kids.
Aquopolis: an Aquatic park located in neighbouring La Pineda with many pools and toboggans of all types, water games and a dolphin centre.
Port Aventura World: this resort is undoubtedly the biggest leisure attraction in Salou. PortAventura offers 3 theme parks in one unique place.
Jeep Safari: offer Jeep routes in the surrounding area to discover the zone's beautiful nature spots.
---
Treat yourself… shopping in Salou
And if you like shopping, Salou has a great variety of shops and boutiques of all kinds and for all tastes.
There are two large areas in Salou: the area located in the tourist centre between the streets called Carles Buigas, Zaragoza and Avenida Andorra, and the other located next to the old town, on the other side of the city, in the street called Calle Barcelona and its surrounding area.